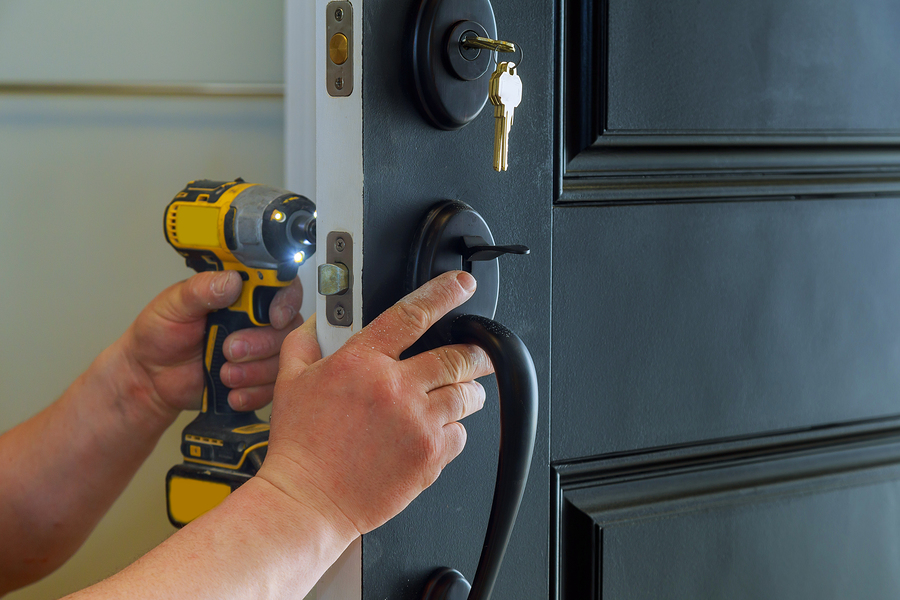 When it comes to selecting a new entry door, deciding on the right style is the first step. Something you may or may not have thought about is the hardware options you have too. The door hardware is an important part of the overall impression your entry sets. Choosing the right hardware to compliment your new door and your house will add a little personality to your entry, and it should align with both the inside and outside style of your house. But beyond how everything looks is the matter of functionality, and with so many options these days it's easy to choose hardware that functions the way you and your family need it to work.
What is Considered Exterior Door Hardware?
Some features are purely aesthetic, while others have a specific function. Not every home will require all hardware. Generally, options for entry door hardware include handles, knockers, bells, letter boxes, locks, and house numbers. It's recommended that entry doors have both an entry lockset and a deadbolt lock. An entry lockset alone will provide some security, but a deadbolt lock will make your door much more secure. These features will help define your door and can add both safety and a unique touch because door handles and locks come in many different styles.
What to Consider for New Door Hardware
One of things to consider for entry door hardware replacement is who will be using the door. Simpler, lever-style handles may be best for homes where children, elderly, or those with disabilities live. Where you position the hardware should be considered too. If your door has windows, you'll want to place the lock far enough from it so an intruder won't be able to break the glass an unlock the door. You can also consider installing a double cylinder deadbolt if your door does have windows within close proximity to the handle and lock. That way someone can't just break through one window and enter your home easily. Whether your home is modern or traditional, there is hardware that will complement the style rather than clash. Finally, durability is important. While some fixtures may look appealing, they will not hold up to long term exposure to the elements. Brass, stainless steel, and iron are materials that both hold up and look great.
Understanding What You Need
To select the right exterior door hardware for your entry door replacement, you'll need to have the measurements of your door. You'll need to know the thickness of the door, how large the bore hole (where the knob is mounted) is, and the backset, which is the distance from the edge of the door to the center of the large bore hole. There are different sizes, so it is important to get the right one. If you are working with an existing door, note the hardware you are looking to replace, as well as anything you are hoping to add, and make sure that you have accurate measurements.
There is a lot of decision making that goes into entry door hardware replacement that reaches beyond just choosing the right finish, and plenty to consider for increasing the functionality of your entry door. It's important to do your research and understand exactly what is available and what you'd like to have before you purchase.
Armorvue Home Exteriors has been in the business of exterior home improvement for decades, and we can help guide you through the options you have. We can ask the right questions to help you choose the best hardware for your entry doors. We know hearing all the options you have can be overwhelming, so let's talk about it! Contact Armorvue Home Exteriors today for a virtual appointment.
---
Subscribe to ARMORVUE Home Exteriors's Blog
Get ARMORVUE Window & Door's latest articles straight to your inbox. Enter your name and email address below.